Welcome to Central Wisconsin, an area with many fabulous features. The heavily wooded, gently rolling countryside is dotted with fish-filled lakes and crossed by sparkling clear, sand-bottom trout streams. This largely unspoiled area is home to thousands of deer and wild turkey. The large marsh areas provide a summer home for Sand Hill Cranes.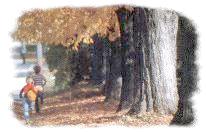 Many small towns, none with more than 2,000 people, create a rural, slow-paced friendly atmosphere where strangers are welcome and people stop to visit. Living here, either weekends only or full time, offers some of the best fishing, hunting, and most beautiful spots to enjoy nature.
RE/MAX Country Realty serves Central Wisconsin, including all of Marquette and Adams Counties, as well as parts of Waushara, Columbia, and Green Lake Counties.